ROOMS
A WIDE RANGE OF DELUXE AND BUDGET ACCOMMODATION IN SIEM REAP.
Whether treating yourself to the luxurious Statesman Room or affordable but well-appointed accommodation like The Spinnaker and The Caravel, The Pacific Hotel's helpful staff ensure every guest is treated like a VIP. All rooms are well equipped to make your stay comfortable, including modern bathrooms, safes, refrigerators, tea & coffee, soaps and shampoos. We offer everything you'd expect from a 5-star hotel but at a fraction of the cost, including room service courtesy of the city's latest gastronomic sensation – The Island Restaurant.
SPOIL YOURSELF WITH A LITTLE LUXURY
Some rooms feature reupholstered chairs, marble table tops, rich timbers, lamps and flat screen TVs. With columns and signature curved designs, these spacious rooms provide a touch of indulgence at prices that will make sure you have a little extra spending money during your visit to the kingdom.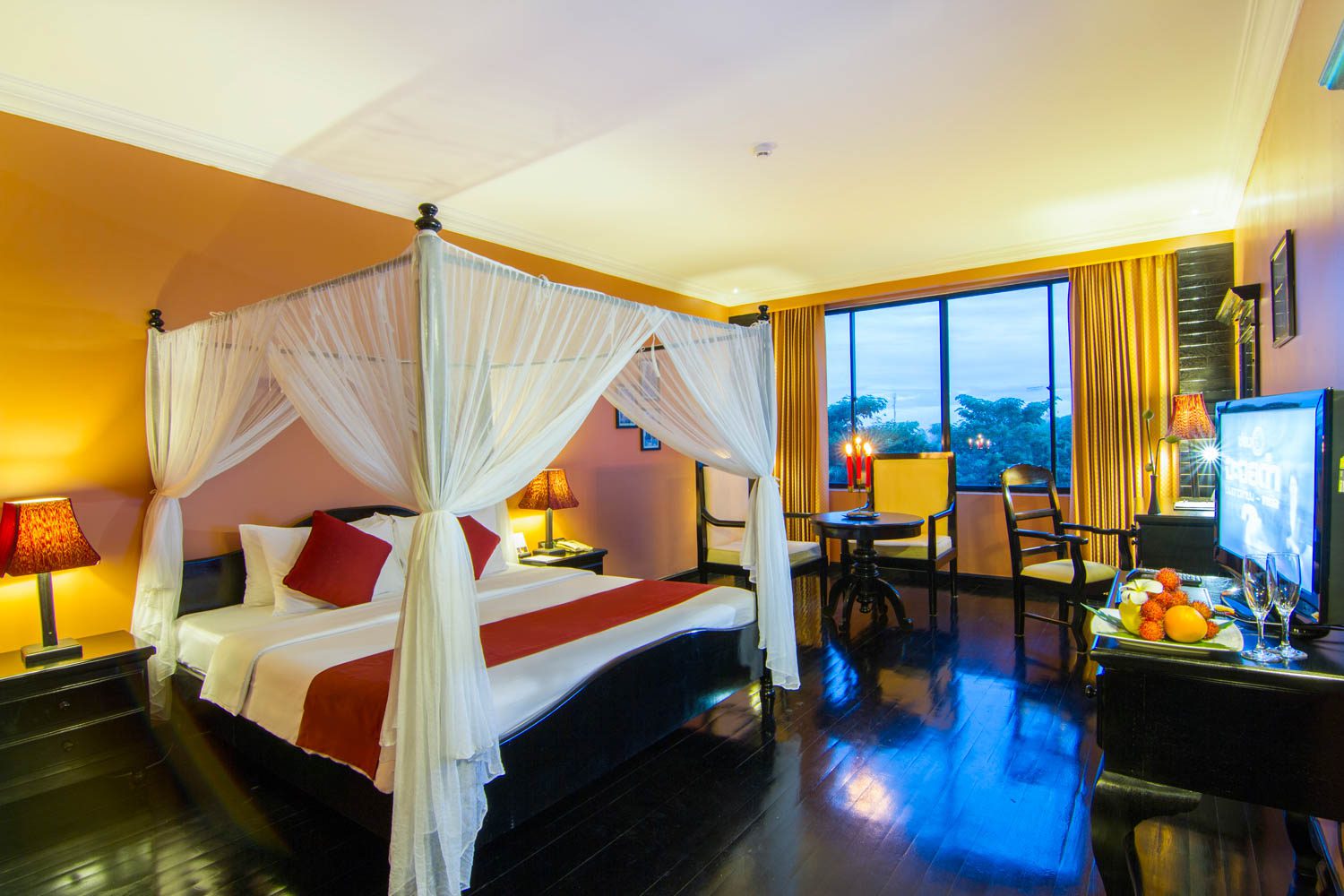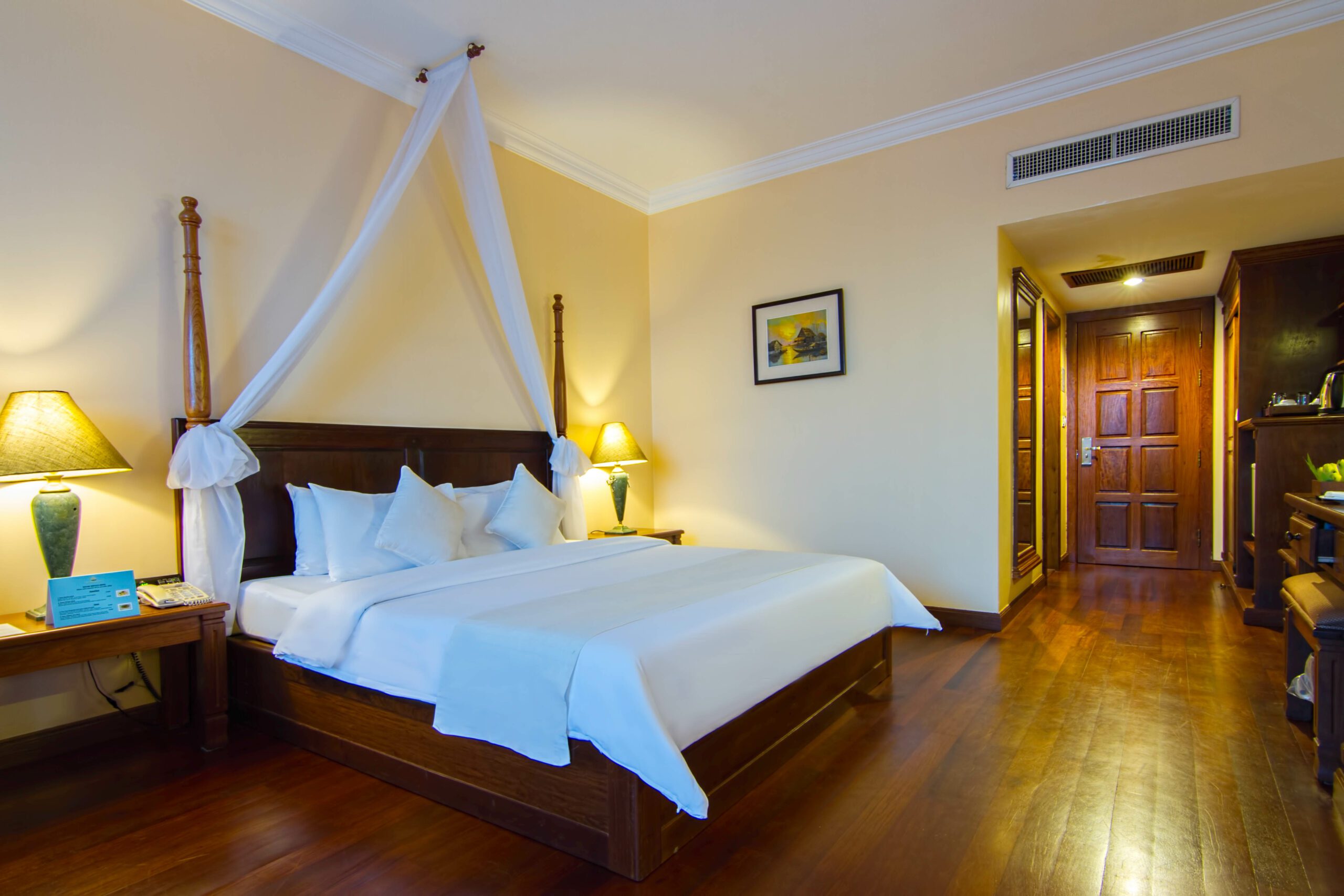 SUPERIOR ROOM
Relax in your-self with Superior rooms in the unique of Khmer with western décor offer with pool or city views.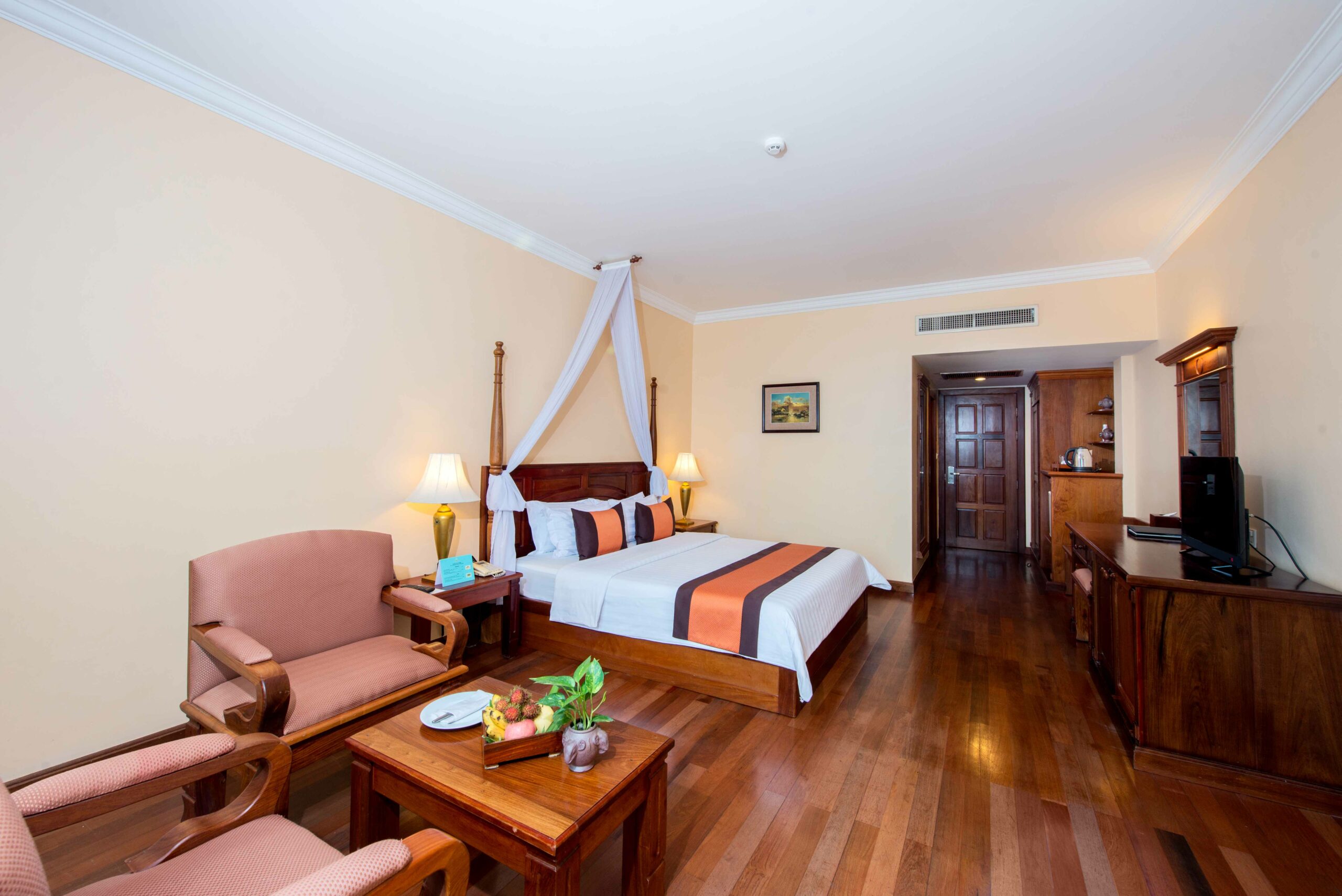 DELUXE ROOM
For our Deluxe Bakheng View is a great choice with a stunning 45 square meters of space.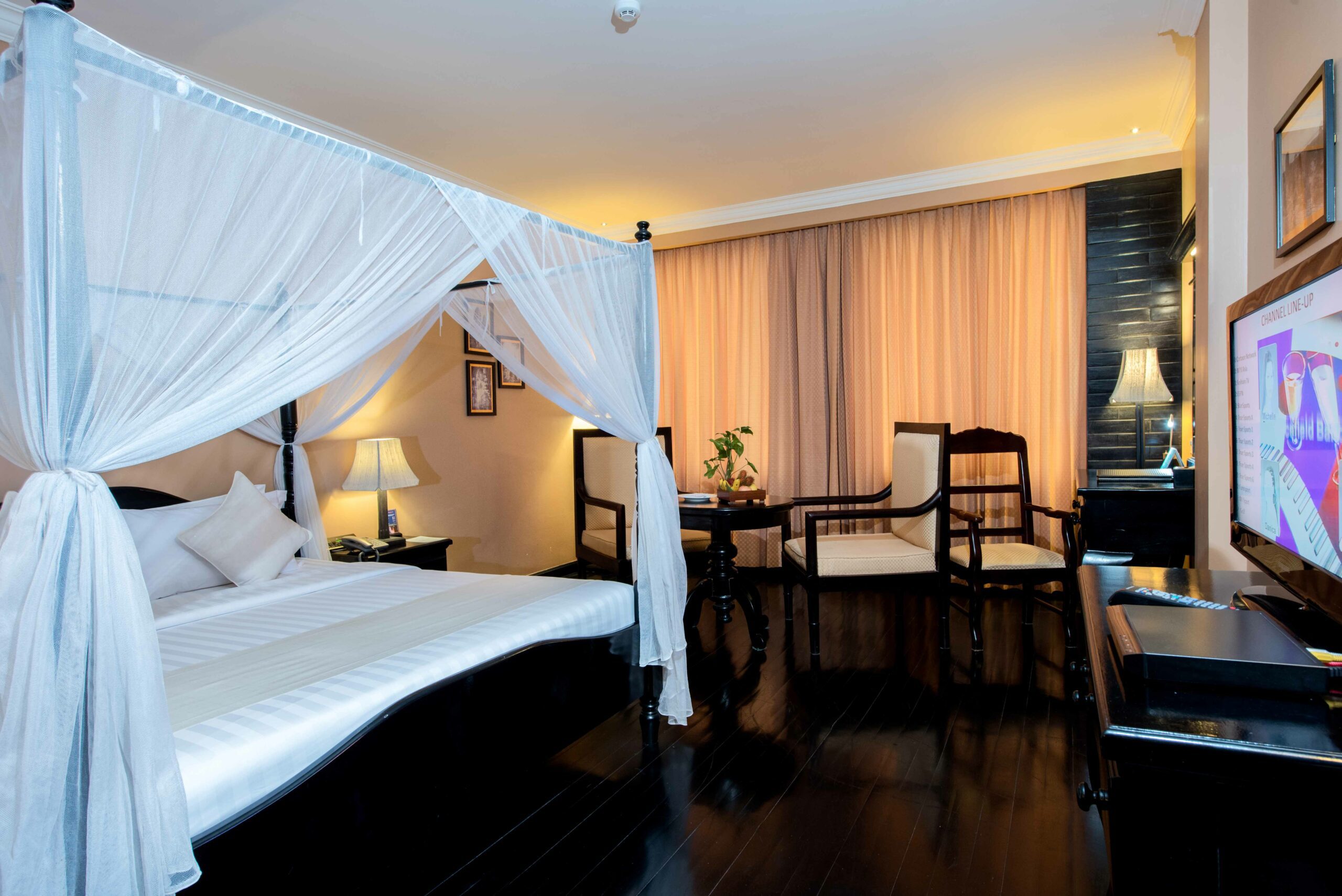 COLONIAL ROOM
Our new room category Colonial Deluxe show off extravagant luxurious interior with beautiful décor of raw silk and rosewood.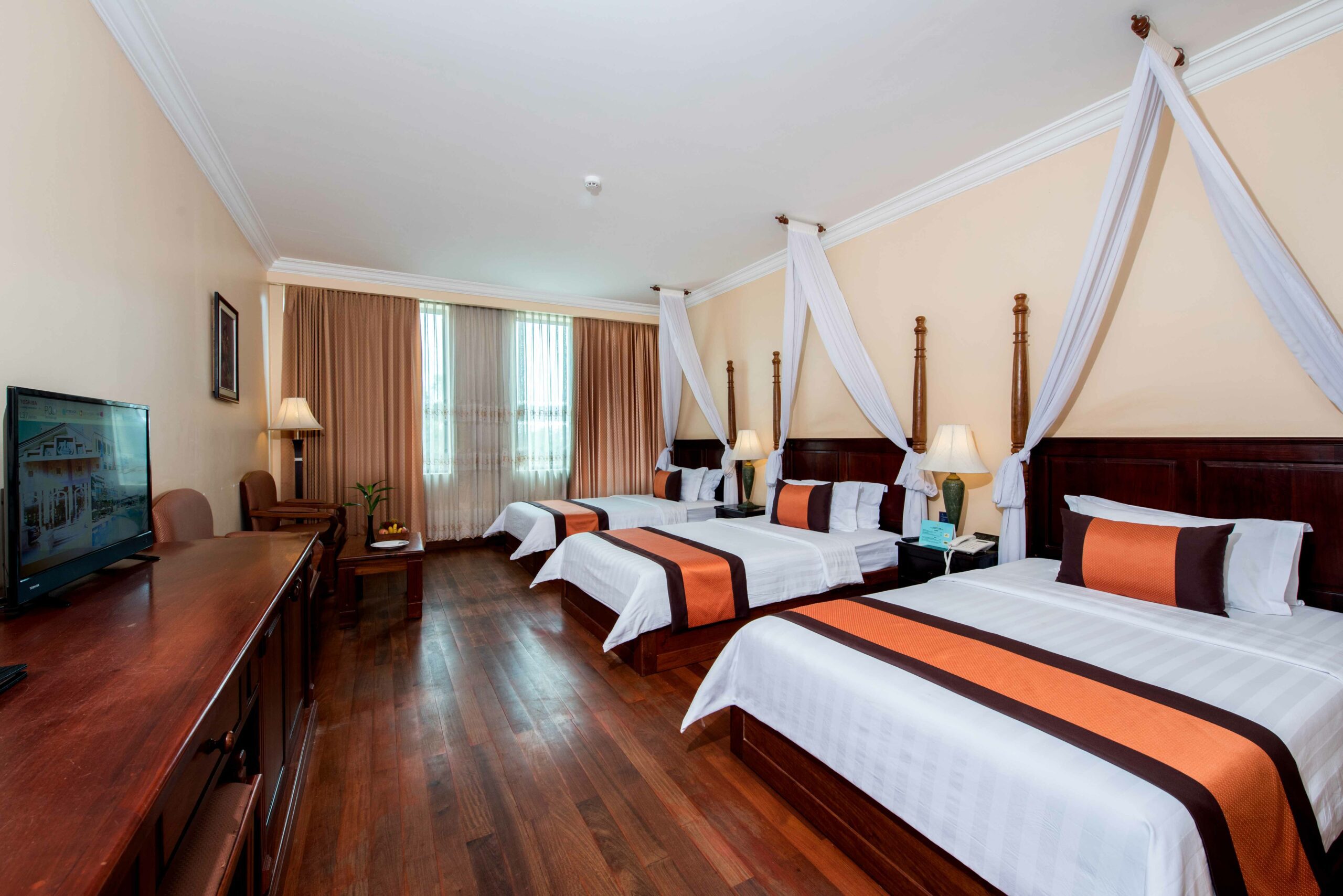 DELUXE FAMILY
For our Deluxe Family Room is a great choice with a stunning 45 square meters of space.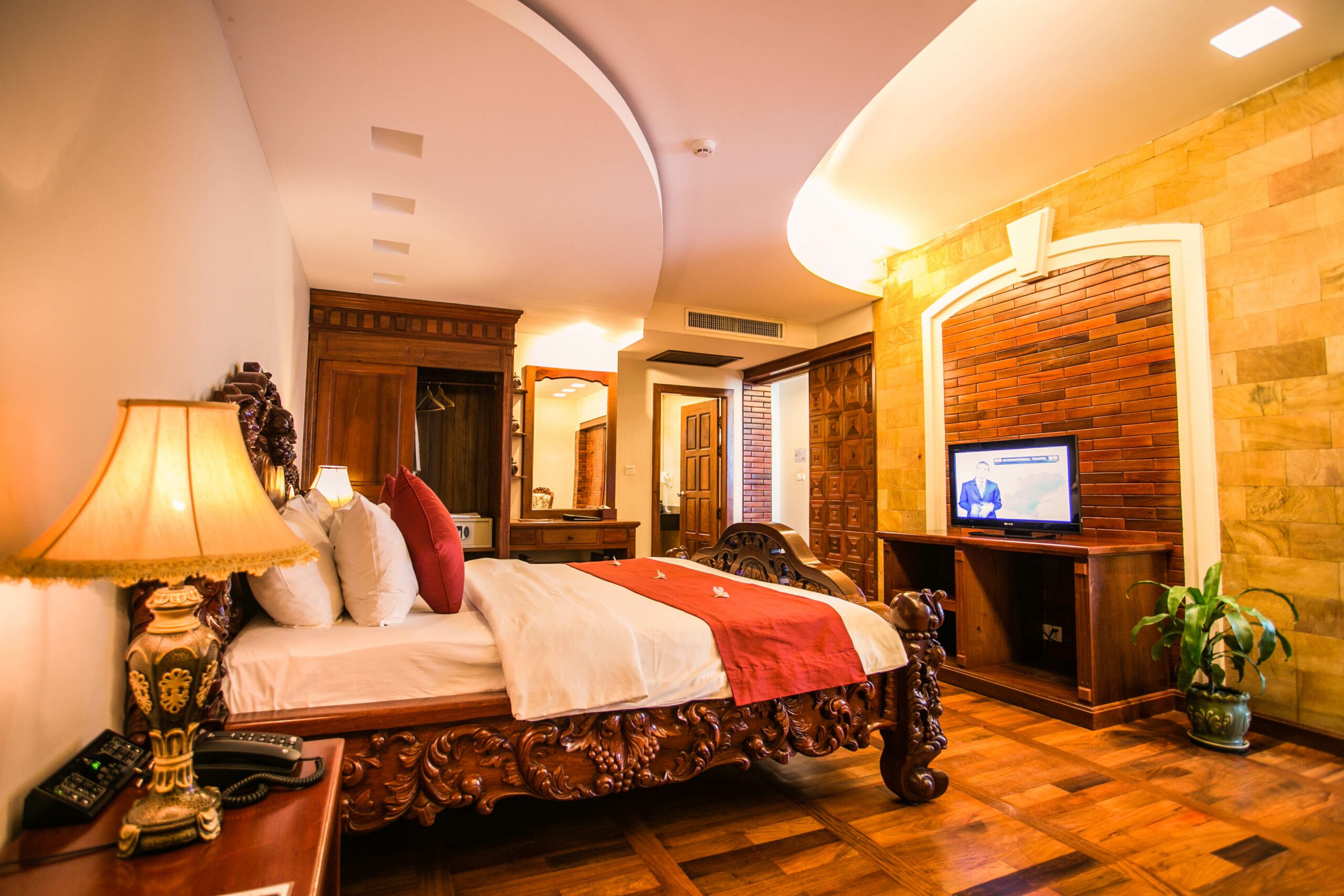 THE PACIFIC SUITE
Pacific Hotel & Spa has three one-bedroom suites which are measuring a majestic 90 square meters of pure luxury.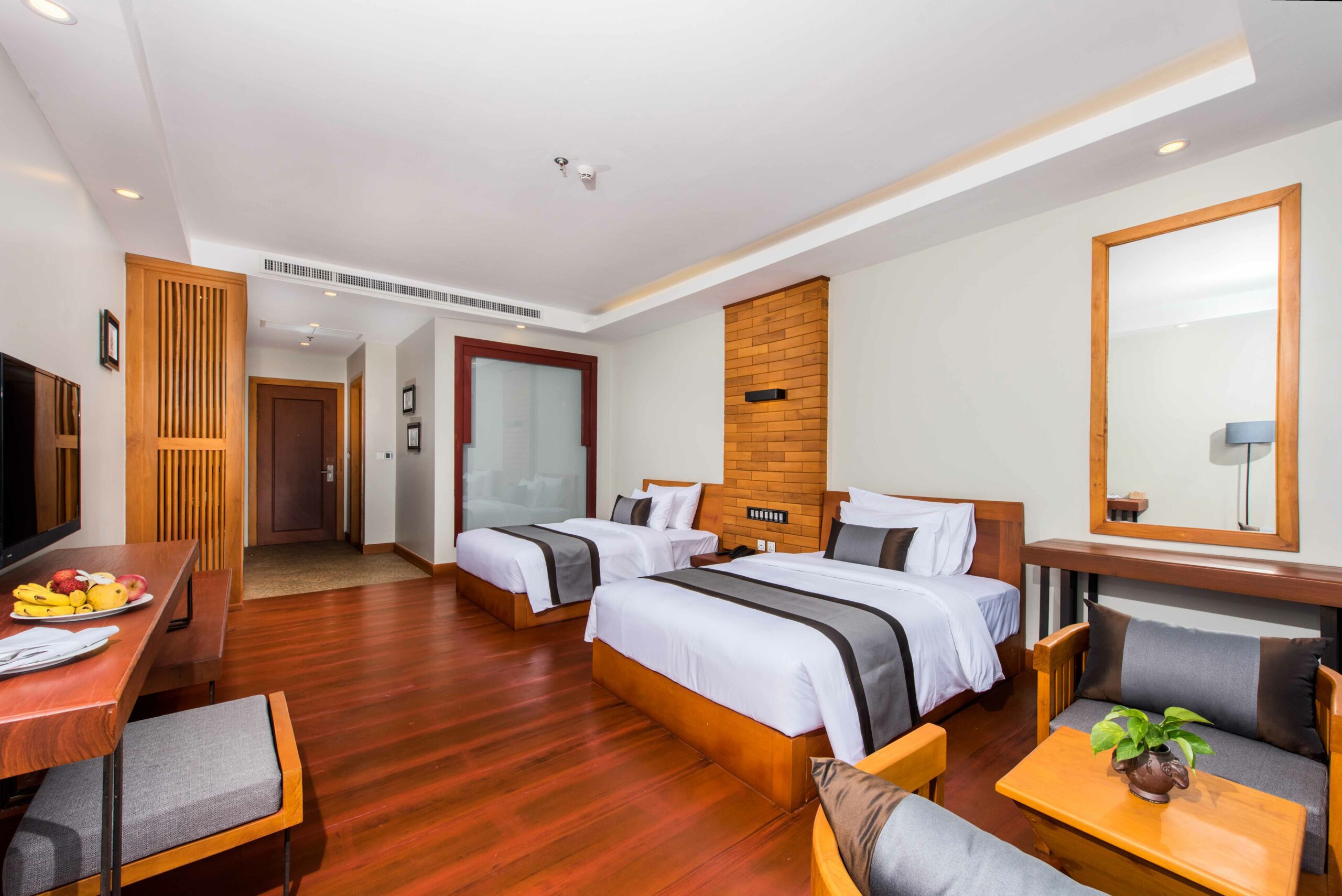 PREMIER ROOM
Elegantly designed with an emphasis on functionality the rooms are fitted to the highest standard.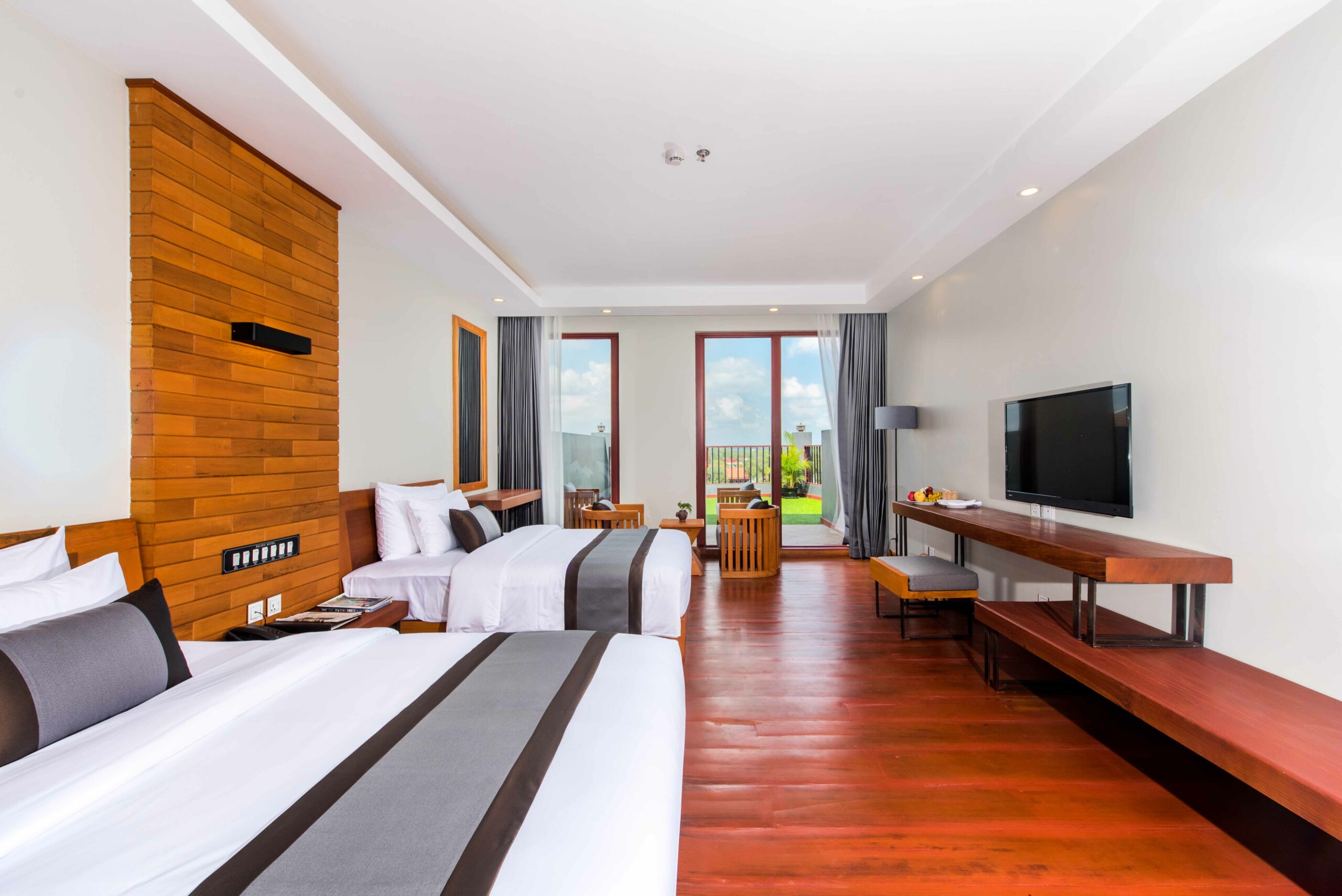 PREMIER WITH BALCONY
Our Premier with Balcony rooms are luxuriously designed with all the necessary amenities.
THE MOST AFFORDABLE ROOMS IN THE CITY CENTER
With prices as low as US$25 per night, it's no wonder our guests keep coming back. All rooms have private bathrooms, comfortable bedding and cable TV. These rooms are perfect for travellers planning to spend their time sightseeing, or those looking for a cosy place to recover after a few too many delicious cocktails downstairs at The Island Restaurant!
KINDNESS IS OUR PLEASURE
Service is the foundation of our hotel's reputation. We enjoy supporting, guiding and pampering our guests. Ask us for anything. We love meeting the challenge of providing a truly unique experience for vacationers. Whether it's organising tours of the city, booking transport, or handling special requests, you can rely on our friendly staff to deliver the right solution, and do it with a smile!