DINING
OUR SPECIAL TRAVEL PROMOTIONS AND DISCOUNT HOTEL SUITES.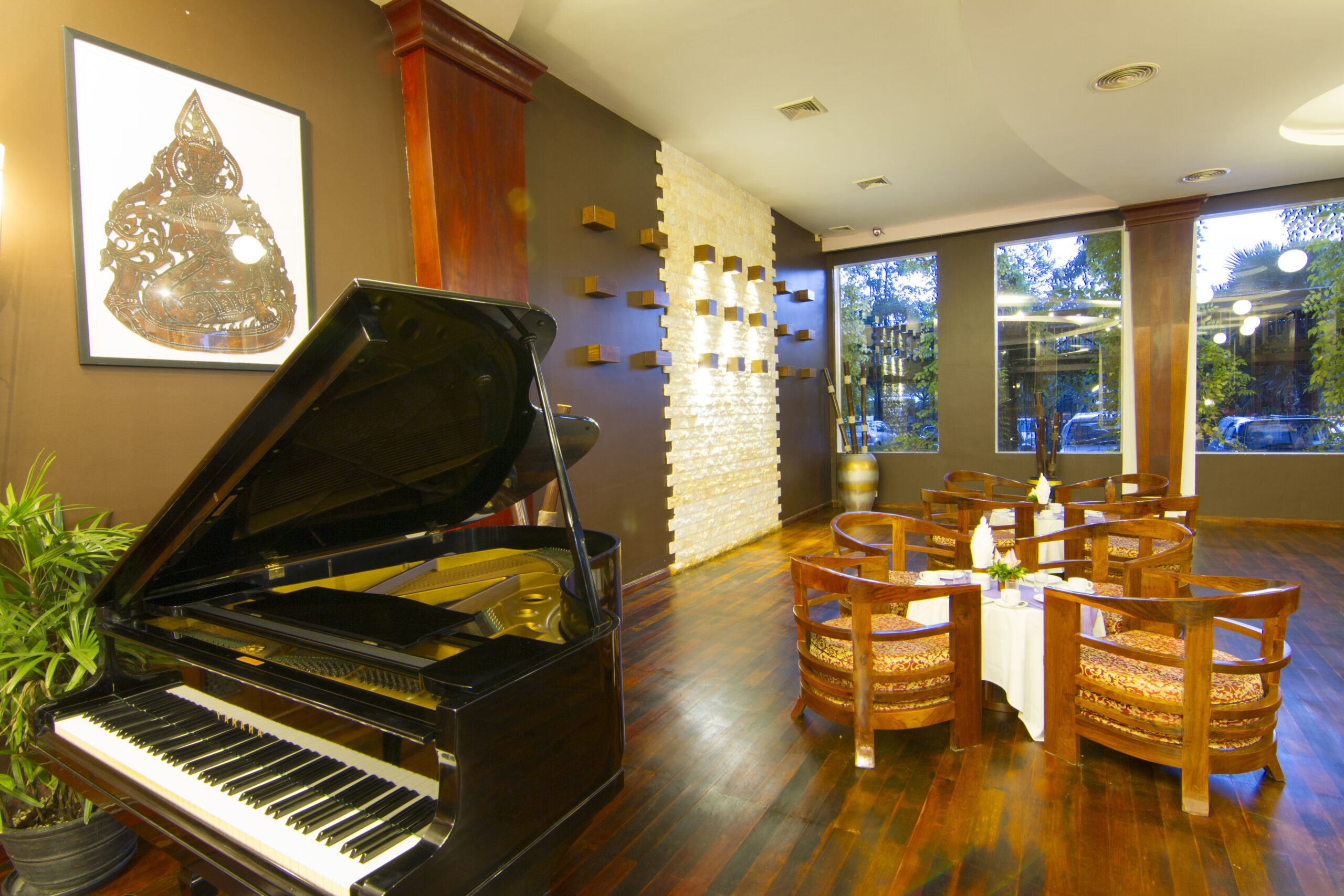 LOBBY LOUNGE
Upon arrival, guests are welcomed in our stunning Lobby Lounge. With separate areas for individuals and groups to check-in, everyone has space to experience your first taste of our Khmer hospitality with a welcome drink. Where possible we arrange a pre-check-in so guests can access their rooms as soon as possible. In our spacious lounge, you can discuss plans with fellow travelers, drink a coffee and relax with some traditional Cambodian music amongst a backdrop of water displays and plants.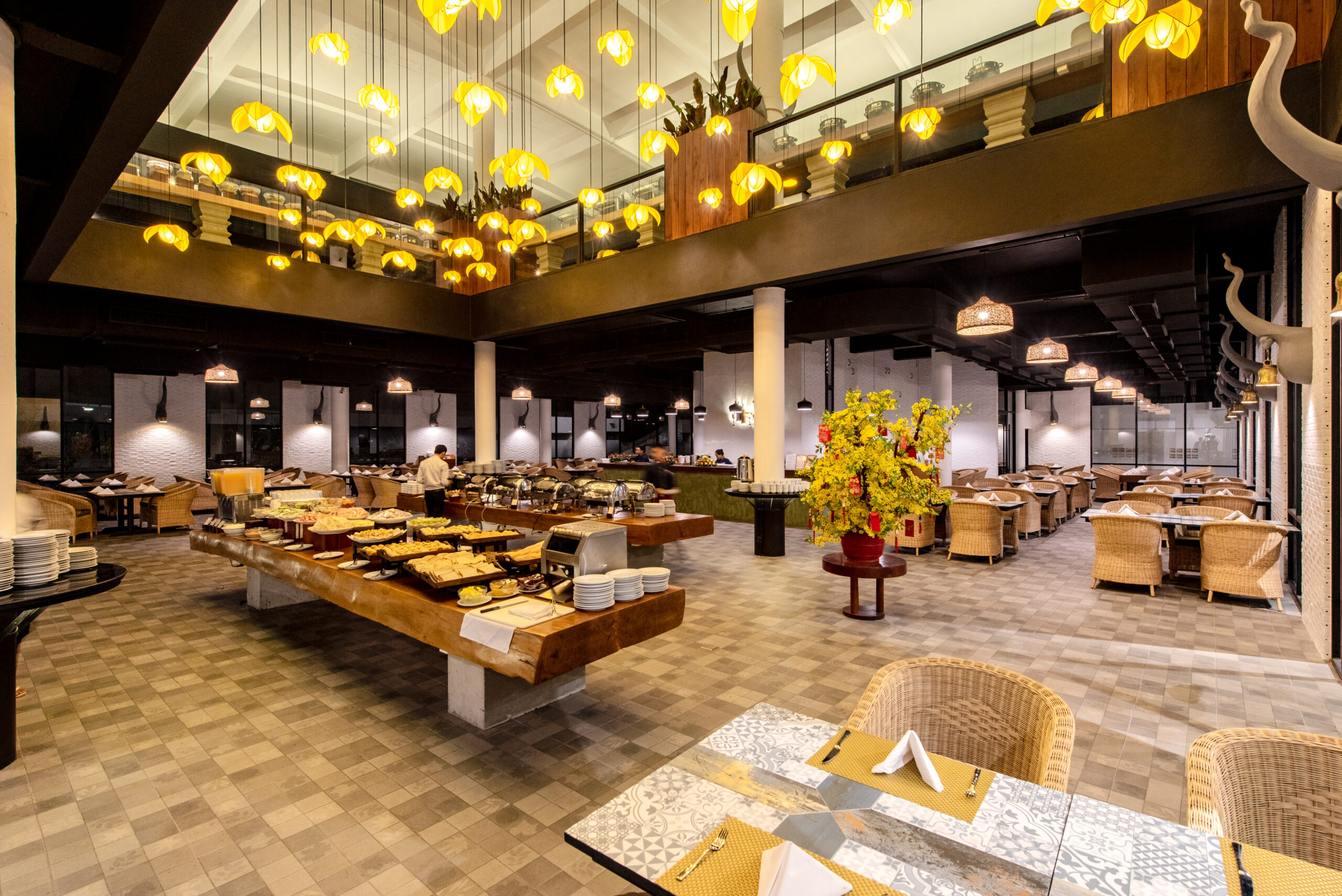 THE ISLAND RESTAURANT
Our large two-floor restaurant caters to breakfast buffet, lunch, and a la carte evening dining. With a bar for casual drinks and space for parties, we aim to cater to a wide range of F&B needs in one space. From sunrise to drinks, dinner, and a connection to our "wave" architectural theme.